The icon indicates features suggested by FME users. Click on the icon to see the original post.
Achieve high data quality and reduce storage cost with dynamic control of large datasets in your enterprise systems. Take the guesswork out of the process and produce best-fit data outputs at runtime with SchemaScanner, helping you manage active metadata and detect schema drift.
The enhanced EsriReprojector transformer now supports vertical and time-dependent coordinate systems. Make time-dependent transformations and position your data within an epoch.
Flexible Automation at Scale
Optimize Resources with Visual Server Insights
The addition of Server Analytics gives you increased control over resource management to help you optimize future workloads. See historical data of running jobs at various time intervals and uncover trends that allow you to know when and where to add additional data processing resources.
Additional out-of-the-box data visualizations include queue and engine activity to give you full visibility into server activities and usage. Make informed decisions about server optimization and licensing to help boost operational efficiency and service delivery.
New to 2022.2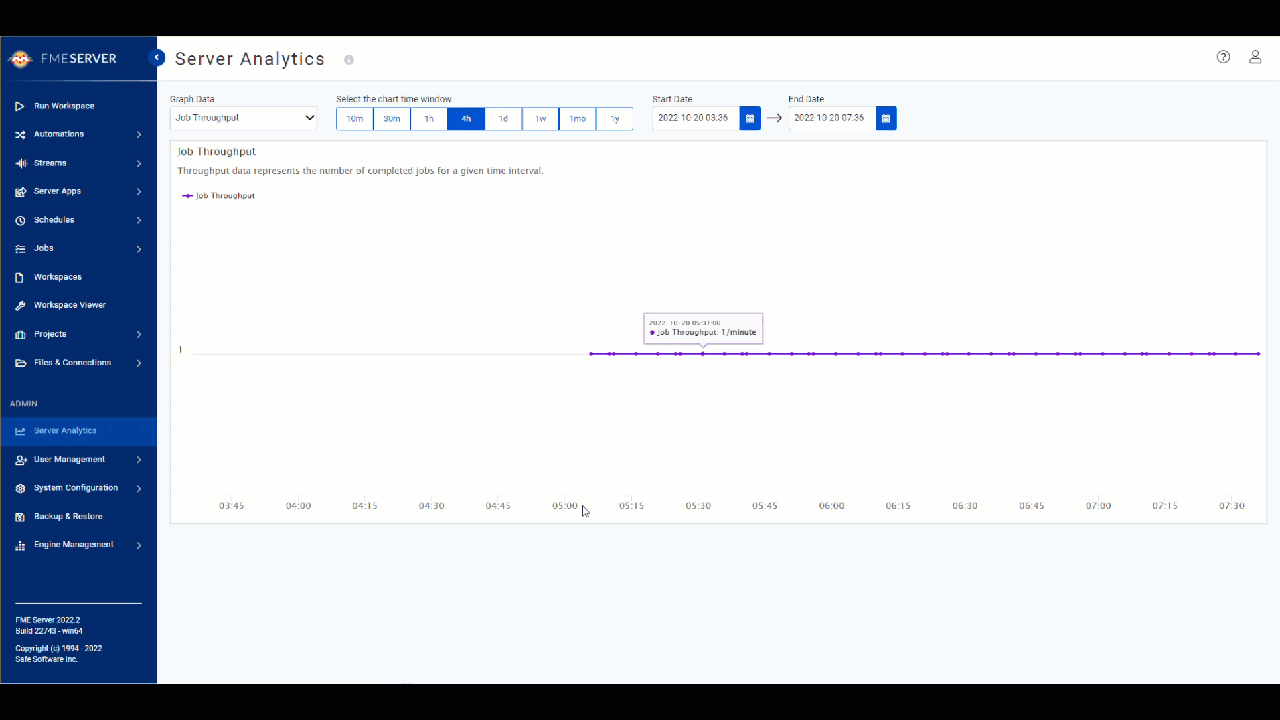 Empower Your Organization with Self-Serve Automations
We've expanded FME Flow Apps to now include Automation Apps, giving you the ability to publish Automations as a service to anyone in your organization. Design robust and flexible Automations workflows as no-code web applications to easily scale enterprise integration across your organization and deliver more data to decision makers.
New to 2022.2