Make Dynamic Indoor Mapping Data that Meets IMDF Standards
Convert to IMDF
Airports, campuses, and other venues are enabling indoor navigation via mobile devices. To make this possible in iOS apps like Apple Maps, floor plans must be converted to IMDF. Use FME to integrate floor plans and ancillary data from formats like ArcGIS Indoors, HERE, IBM TRIRIGA, and more, and validate against IMDF specifications to ensure data meets standards.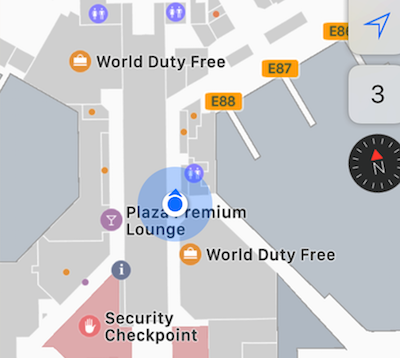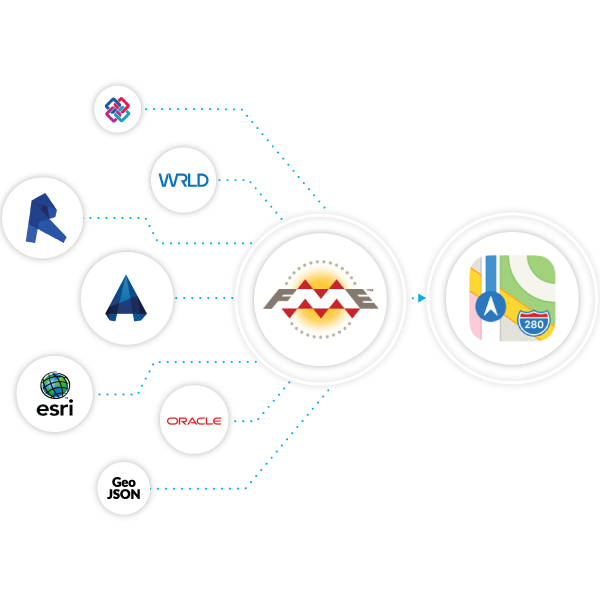 Keep IMDF Up To Date
Venues are constantly changing, and indoor maps need to stay up to date. Run FME's repeatable workflows whenever source data changes, keeping your indoor maps current in the mobile application. Use FME Server to run workflows on a schedule or in response to a trigger, and configure alerts to notify you when your IMDF fails validation.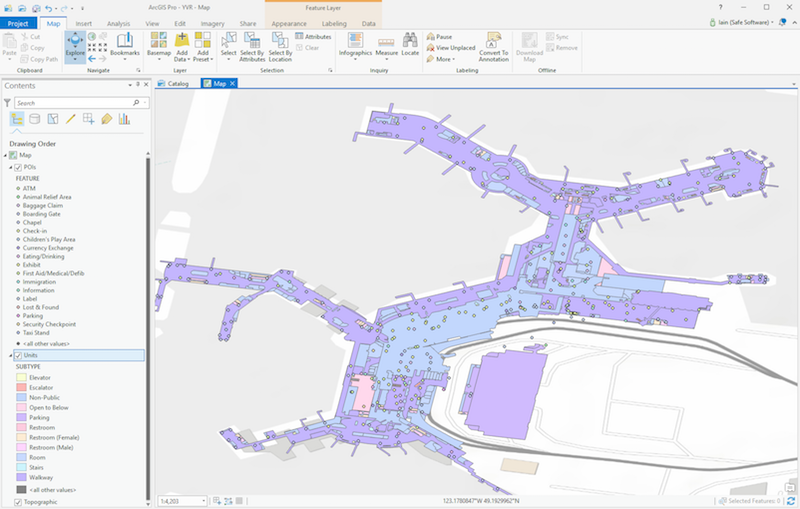 ---
Get Started with IMDF
IMDF 101, plus example FME workflows.
Webinar: Learn how to work with IMDF.
Story: Vancouver International Airport
---
Demo: Exchanging Indoor Mapping Data between ArcGIS Indoors and IMDF
About Indoor Mapping Data Format (IMDF)
IMDF is an indoor mapping data standard supported by applications like Apple Maps. Use of this format helps businesses enable wayfinding inside their venues.
Common Conversions
FME lets you integrate many applications and file formats. Here are some of the ways our users convert Indoor Mapping Data Format (IMDF).
Compatibility
The table below outlines how Indoor Mapping Data Format (IMDF) is supported by our different FME products, and on which platform(s) the reader and/or writer runs.
Product
OS
FME Form
FME Flow
FME Flow Hosted
Windows 64-bit
Linux
Mac
Reader
Professional Edition & Up
Writer
Professional Edition & Up
Try FME Form
No credit card necessary. Start integrating data today!