Features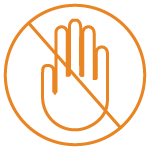 Preserve Data Integrity
When merging and manipulating Excel datasets, the hands-free nature of FME workflows protects against the introduction of human error.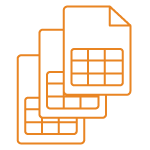 Time Saving Automation
Eliminate tedious manual tasks like copying, pasting and entering functions with automated Excel workflows.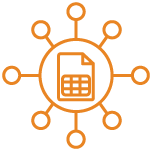 Integrate with Other Data Formats
Blend Excel data with data from other formats and applications including CSV, databases, web applications (JSON, XML), GIS, CAD and more.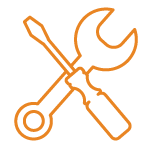 Prepare Excel Data for Other Applications
Use FME to convert the data model of an Excel file and load it into other applications. Remove columns and rows, rename fields, sort and filter to fit any system's requirements.
Validate Excel Data
Use validation tools to quickly determine if values in a column meet certain criteria like whether it is an integer, string, NULL or fits a specified range.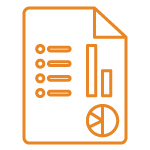 Generate Reports for Any Data
Use FME's read support for a wide variety of different formats and applications to report data in custom formatted Excel templates.
You might also be interested in...
About Microsoft Excel
Microsoft Excel is considered to be the industry standard for spreadsheet applications featuring calculation and graphing tools for data analysis and reporting.
Common Conversions
FME lets you integrate many applications and file formats. Here are some of the ways our users convert Microsoft Excel.
Compatibility
The table below outlines how Microsoft Excel is supported by our different FME products, and on which platform(s) the reader and/or writer runs.
Product
OS
FME Form
FME Flow
FME Flow Hosted
Windows 64-bit
Linux
Mac
Reader
All Editions
Writer
All Editions
Try FME Form
No credit card necessary. Start integrating data today!