Solve Aeronautical Information Exchange Model 5 (AIXM 5) Interoperability Problems with FME
Convert any data into the AIXM 5 schema using the data transformation capabilities of FME. Without writing any code, move data from 345+ formats and applications into AIXM 5 including:
ArcGIS SHP and other GIS systems
databases
Excel and other tabular datasets
many more
Also use FME to read and use data stored in AIXM 5 in your preferred system.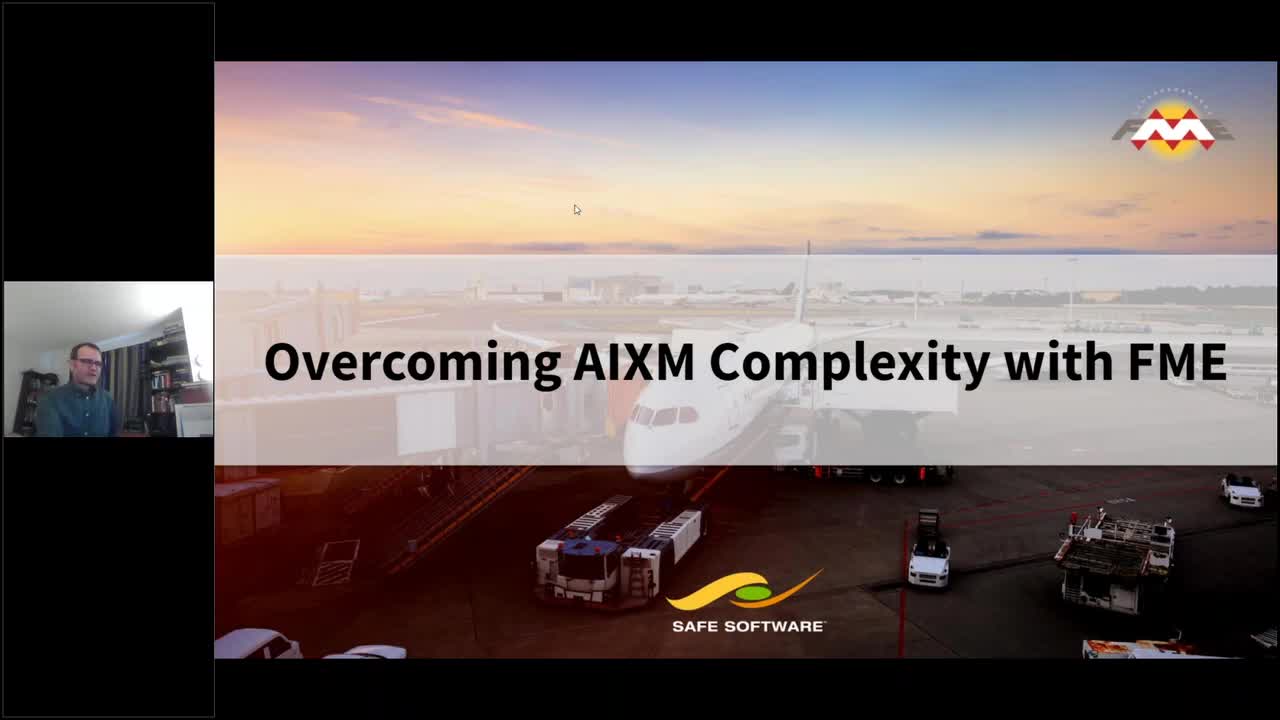 Overcoming AIXM Complexity
For any data exchange system, dealing with the volume and variety of data can be a challenge. The AIXM5 standard is also rather complex. Many AIXM users find that sharing, visualizing, or integrating any of that data can be difficult.
But it doesn't have to be. Watch our recorded webinar to learn how to automate data transfer with AIXM and data integration to improve internal operations and ease regulatory compliance.
About Aeronautical Information Exchange Model 5 (AIXM 5)
AIXM 5 is an XML-based data standard that enables system to system exchange of Aeronautical Information Services data.
Compatibility
The table below outlines how Aeronautical Information Exchange Model 5 (AIXM 5) is supported by our different FME products, and on which platform(s) the reader and/or writer runs.
Product
OS
FME Form
FME Flow
FME Flow Hosted
Windows 64-bit
Linux
Mac
Reader
Professional Edition & Up
Writer
Professional Edition & Up
Try FME Form
No credit card necessary. Start integrating data today!