Spatial ETL
Move Spatial Data Seamlessly from Source to Destination
Use FME's industry-leading spatial ETL platform to easily transport spatial data between applications, taking advantage of its unparalleled support for spatial formats, transformation tools and enhanced automation capabilities.
What is Spatial ETL?
A term coined by Safe Software itself, spatial extract, transform and load (spatial ETL) is the process whereby spatial data flows from source to target systems. It enables you to:
Extract data quickly from almost any source, regardless of its originating format and structure - including those for popular CAD, GIS and spatial database solutions
Transform data easily into any format and structure required using repeatable workflows
Load data seamlessly into the target system directly from FME and make it available exactly when, where and how it's needed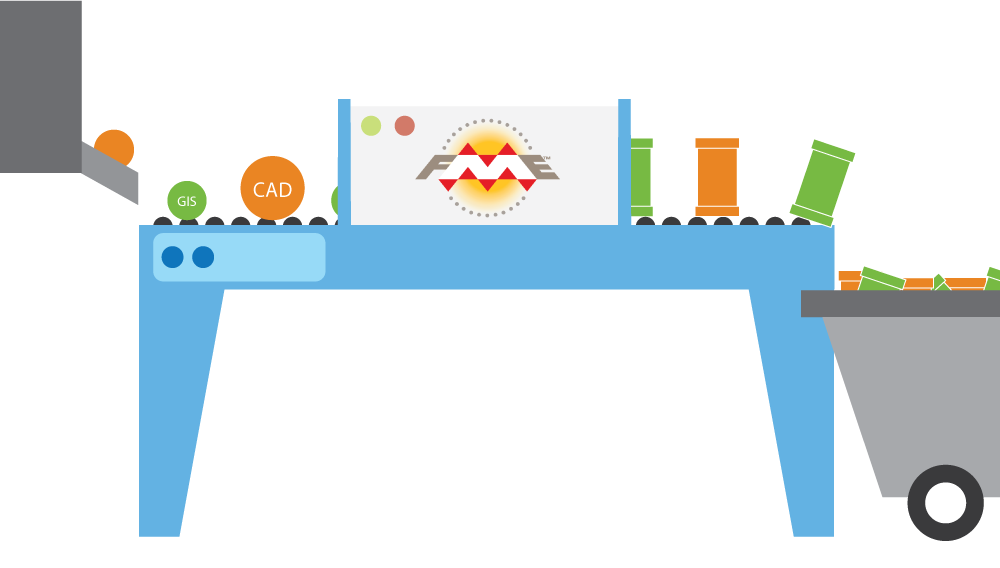 ---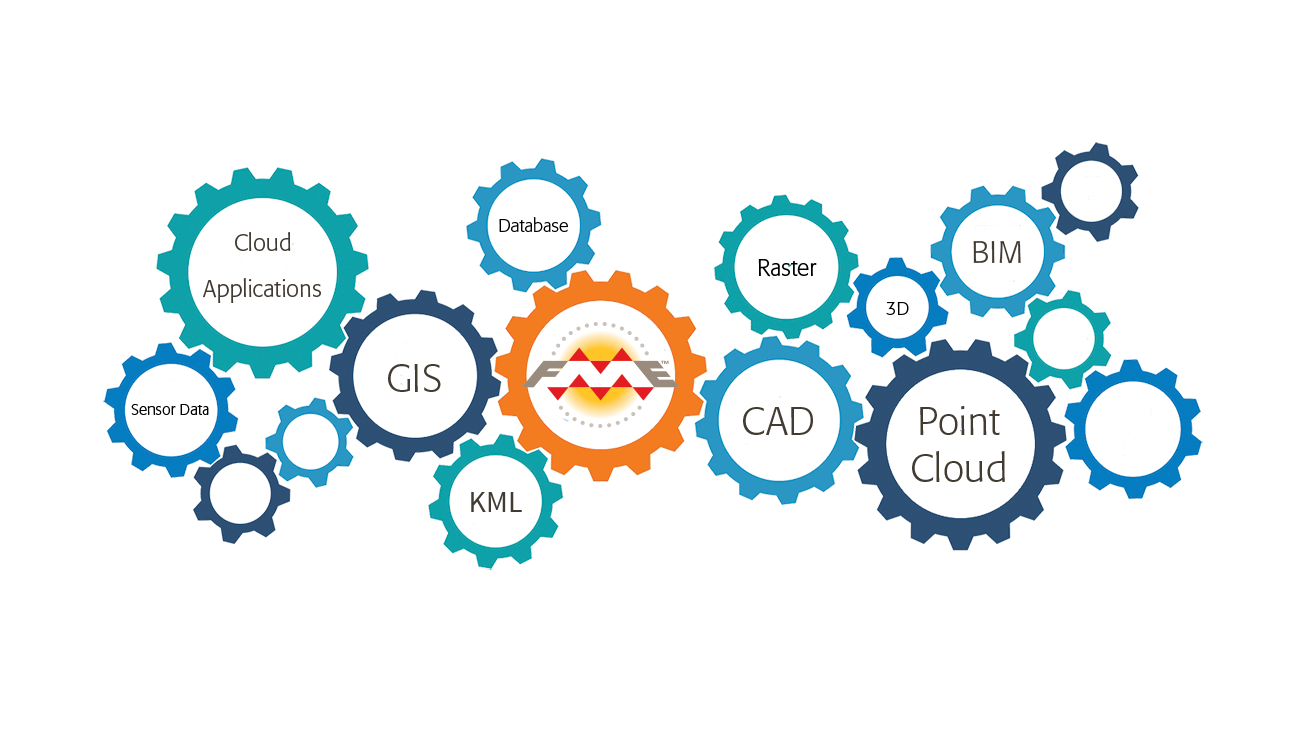 Read, Transform and Write Data from and to Many Spatial Formats
FME supports a wide range of commonly used spatial formats and applications including:
GIS: ArcGIS, MapInfo, GeoMedia, Smallworld
CAD: AutoCAD, MicroStation
spatial databases: PostGIS, Oracle Spatial, Geodatabase
rasters
point clouds
XML-based spatial formats: KML, GML, CityGML
BIM: Revit, IFC, SketchUp
cloud-based mapping platforms: ArcGIS Online, CARTO, Socrata
and many more
---
Transform Data to Fit Any Specifications or Requirements
Beyond straight format translation, use FME to manipulate the contents and structure of spatial data to fit the requirements of practically any target system. FME's transformer tools easily execute tasks like:
data mapping between distinct models
adding, removing, and editing the names of attributes
calculating new values
validating and repairing geometry
and much more
Reproject Data Between Thousands of Coordinate Systems
Spatial data can be associated with a seemingly endless number of possible coordinate systems, each characterized by parameters like earth model (ellipsoid or datum), unit of measurement, and projection type. Easily overcome the complexities involved in moving data between coordinate systems with FME's library of 5000+ reference systems and its advanced coordinate reprojection tools.
Increase Productivity with Efficient Workflow Authoring and Automation
Quickly author FME spatial ETL workflows in FME Form's intuitive graphical environment using easy-to-configure tools. Workflows run automatically and can be saved for future tasks, with flexible components that are easily adjusted to suit changing conditions.
For even greater efficiencies, use FME Flow to implement enhanced automation into spatial ETL workflows with capabilities that allow you to create data transformation services, schedule tasks, process real-time data, make use of notification services, and more.