Locus is a Safe Software Platinum Partner for New Zealand and Australia. For more than 15 years, the Locus team has been working with organizations on both sides of the Tasman to help them solve their data challenges with FME. Locus believes in providing knowledge and skills that enable teams to access expertise that builds on their internal capability, supporting a foundation of growth and development.
Training services have always been an integral part of the Locus service portfolio. With the development of the FME Accelerator virtual training module, Locus can now bring a 90-minute FME foundation course to a much wider audience, free of charge.
This article explores how FME Accelerator has enabled FME to become truly accessible to hundreds of data professionals across the Asia Pacific.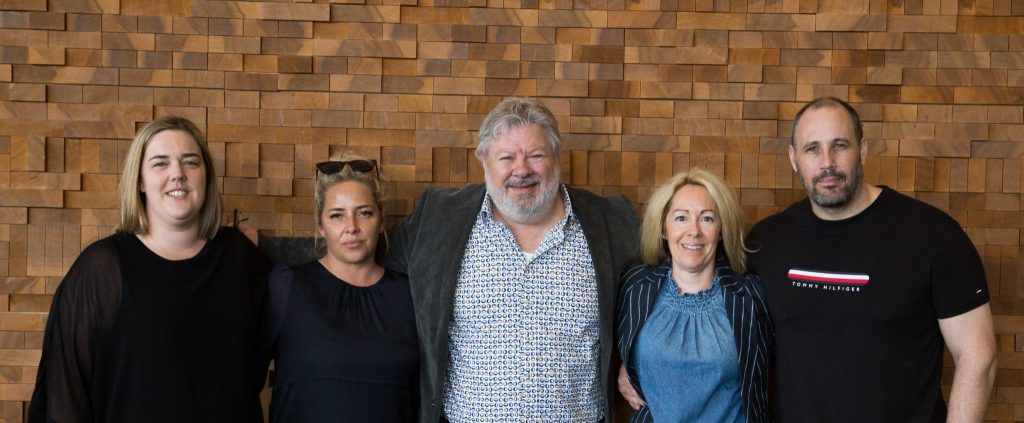 What is FME Accelerator?

FME Accelerator is a live, virtual training module.  It is an ideal start to learning FME and a great way to refresh on all that the FME Platform can do. At Locus, we like to talk about it as the perfect intersection between a theoretical introduction to FME and a hands-on training experience. 
Unlike a traditional webinar, the content structure of the course engages the participants through its public chat pane.  The participants also can call for private training assistance at any time. 
Hosted on the Strigo training platform, FME Accelerator demands nothing more of its audience than a computer with internet connection and a willingness to learn.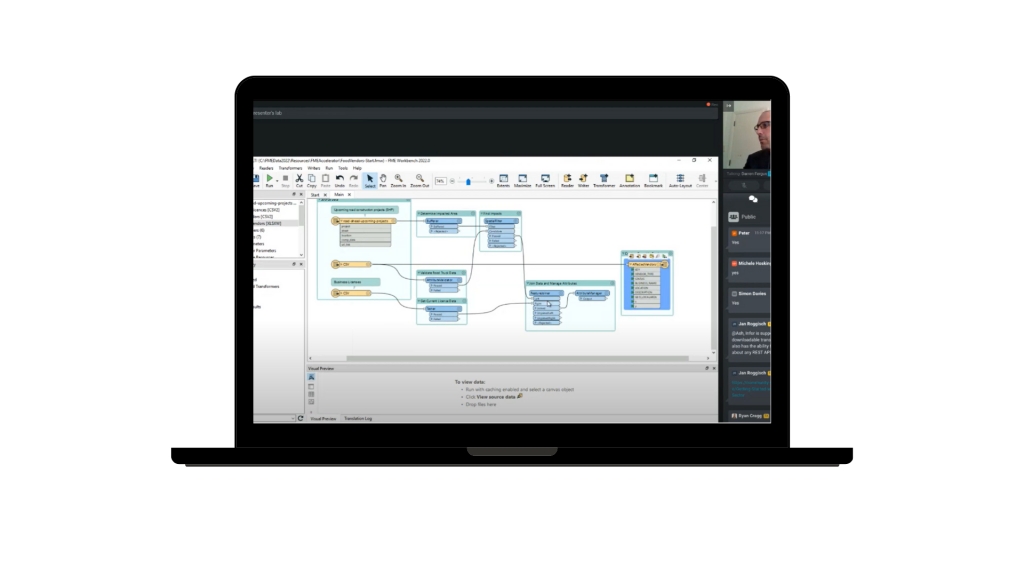 The FME Accelerator benefits a wide range of users, regardless of industry or skill level. It's both an opportunity for the more experienced user to brush up on their FME toolset as well as providing a terrific introduction for FME first-timers. Every FME Accelerator is hosted by a FME Certified Professional who brings the content to life with passion, knowledge, and contagious energy!
5 Benefits of Attending FME Accelerator
Training of any type provides value.  When that training comes as a free, bite-sized module with no prerequisite experience required delivered in a live, interactive format, the ability for that learning to be absorbed and applied, is hugely beneficial.
Let's take a look at five key benefits of attending an FME Accelerator:
 1) Learn the Principles of Data Integration 
Data integration is the process of bringing data from multiple sources together and removing data silos. It's about efficiently managing data and making it available to those who need it. 
FME has been optimized to perform a wide range of data integration functions. The FME platform connects data across 450+ systems to help you integrate and transform data exactly for your needs, no matter where data is gathered, stored, or used.
Having this understanding in FME helps maintain data integrity while reducing the amount of work users need to do to transform their data (and ensures semantic translations).
2) Understand the Fundamentals of FME in a Simple-to-Follow Format

During the 90-minute FME Accelerator, you will have the opportunity to learn and apply the three general steps to building an FME workflow, including:
Connect

your data and applications

Transform

data to fit your needs

Automate

workflows to run on schedule
3) Experience Hands-On Practical FME Exercises
This is the bit where you get to use FME! A pre-built FME workspace delivers the characteristics and capabilities of real-world examples. Over a series of instructor-led lessons, you will have the opportunity to perform functions typical of simple data connection and transformation tasks, thereby applying and synthesizing your training.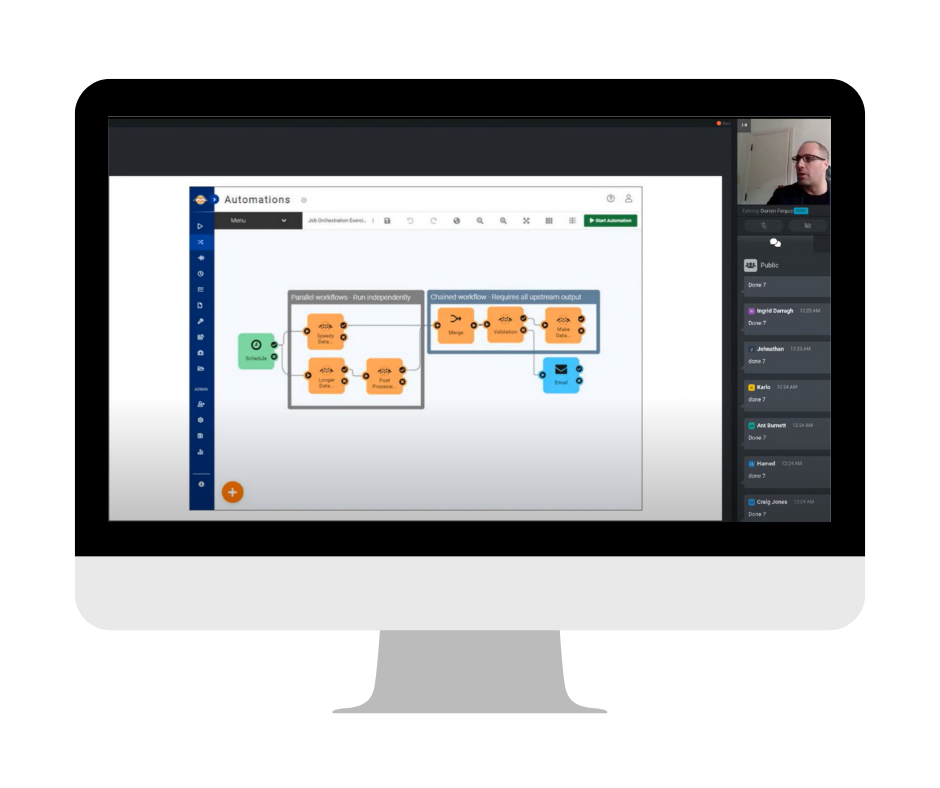 4) Participate in Live, Interactive Training Hosted by FME Experts
An FME Certified Professional with expert knowledge hosts the course in a live, easy-to-follow-along format. The engaging, interactive setup means your host and the training assistants can answer questions at any time via the chat pane. 
5) Follow-Up Support and More Practical Exercises
All FME Accelerator users receive a recording of the session, a free 30-day FME trial, and some follow-up practical exercises to foster their ongoing FME learning. Complimentary Locus support is available with all FME trials.

Data is a critical business asset, and with the help of FME, data-driven decision-making provides organizations with the capabilities to generate real-time insights that support sustainable growth.
FME Accelerator is the perfect tool to enable data professionals to acquire a foundational understanding of the FME platform.
Locus & FME
Locus is a data integration solution and technology provider for New Zealand and Australia specializing in the supply and support of FME software. We help organizations understand and use their data to add value and make informed decisions. Our FME Certified Professionals provide GIS and data integration consultancy services, short or long-term project support, FME training and specialist technical advice.

Angie Worsley
Marketing Manager for Locus; data integration solutions powered by FME