The FME User Conference 2022 – The Peak of Data Integration (FME UC 2022) is just around the corner. In less than two months, we'll all be in the same place and time, finally! 
We're excited to announce that the complete agenda is now available. FME UC 2022 is a little different from previous years. Our team has been working hard to give you an unforgettable weekend of over 100 fascinating sessions to choose from, hands-on training and experience, networking opportunities and fun-filled social events.
If you've taken a peek at our website recently, you may have noticed we have made some exciting changes. This blog post will highlight the three changes or exciting events to look forward to in FME UC 2022.
1. Basecamp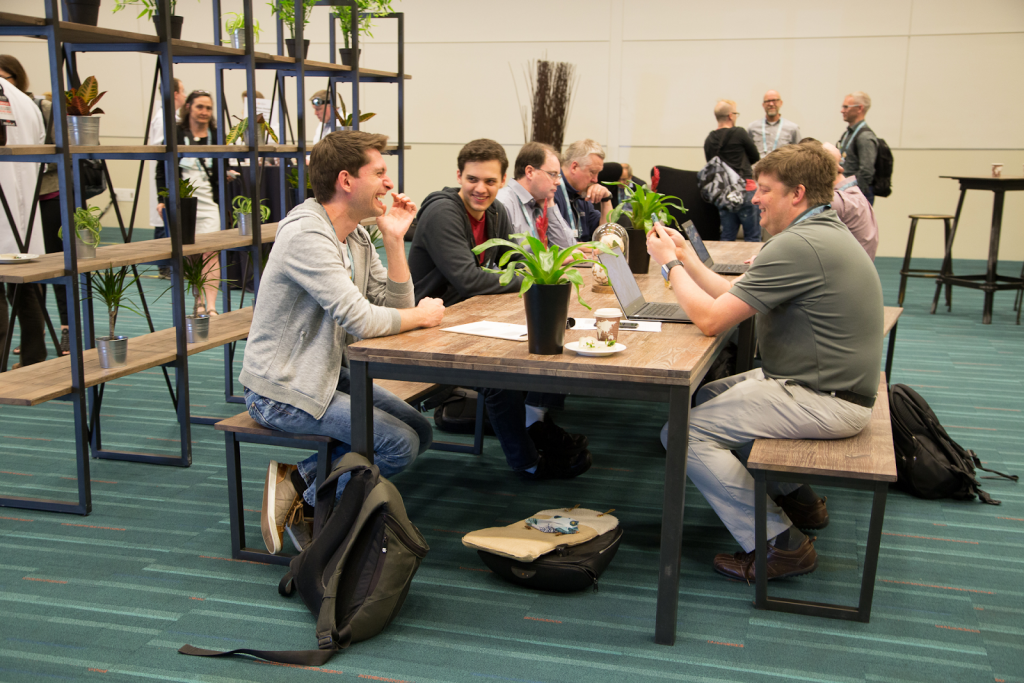 This year, FME UC will be introducing Basecamp! Basecamp is meant to be the hub of FME UC 2022! Prepare yourself for the altitude and come with questions and ideas. Join us at Basecamp on your trekking route to the Peak of Data Integration. The centrally located Basecamp will be the place to meet, talk, learn and share with fellow Safers, partners, and attendees about industry or tech solutions and whatever you may be curious about.
Safers will be stationed at Basecamp throughout the conference from a variety of departments. We are available and excited to answer any questions you may have and solve your data problems with you. Additionally, we will have different information booths or lounges about UX to Product Marketing so we will be answering all your questions beyond data too. Here are booths or lounges that will be present so far:
Tech Solutions Lounge
Share your challenges and let our team of specialists help solve them. FME Specialists, Developers, and Product Owners will be stationed here.
Industry Solutions Lounge
Connect with your account managers to learn industry best practices and how to maximize your FME investment. Our Customer Engagement Team will be here and are excited to chat.
Partner Central
Meet partners and sign up to be contacted! Our Channel Team will be stationed here and are available to answer questions regarding FME partners.
User Experience Booth
Influence the future direction of the FME Platform. Help us improve the FME Platform, swing by with ideas, suggestions or for a quick discussion with our UX Team.
Marketing Booth
Share your story and take home a special gift when you stop by our Customer Testimonial Video Booth. The marketing team at Safe will also be happy to answer any questions about product marketing or marketing in general.
Info Desk & Safe Meet Sign up
Come with any questions about the event or sign up to meet anyone at Safe. Our Events Team will be here.
Community Café
Here you can print your community username badge, get some exclusive community swag (trading cards), and play CityGuesser. This will also be the Hackathon Information Centre!
Once again, remember to stop by our Marketing Booth where our Customer Testimonial Video Booth is housed and snap a video or photo. Capture those memories! We know we'd like them to look back on as well.
2. The Peak of Fun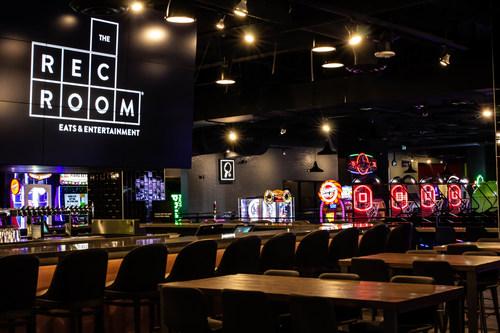 We are taking UC 2022's Evening Social to the next level – to the Peak of Fun! The finer details are still being finalised but we can assure you it's going to be an exciting evening at the Rec Room. The Rec Room is the ultimate social playground that redefines the meaning of fun with over 40,000 sq. feet of great virtual reality, video & redemption games, mouth-watering Canadian-inspired eats and amazing entertainment, all packed under one roof! 

A modern-day arcade, we are super excited to host our Evening Social here. Food and beverages will be served and shuttle transportation will be provided. You're in for a hassle-free & fun-packed evening.

Throughout UC 2022, we will also be hosting a myriad of other activities such as the Hackathon, the Kickoff Mingle and so many other opportunities to have fun and mingle. 
3. Breakout Sessions
We have many exciting breakout sessions for you to attend. The breakout sessions are completely different from the last ones. You can even see a slight shift in our themes which aligns with changes and shifts we are currently seeing in big data, AR, data integration and enterprise integration trends. 

This year's themes include: 
Digital Twins & AR

FME Ops

Spatial

Real-Time Data Processing

Empowering the Enterprise
Check out our full agenda for more information. 

We look forward to seeing you at FME UC 2022 and welcoming you to Vancouver! It's been too long. If you have any questions, feel free to reach out to info@safe.com, In the meantime, you can also check out our FME UC website too. Be sure to peek at our Things to Do – a guide to exploring Vancouver hassle-free.