… and more in case you missed it! FME Hub transformers, huh? Last March, our team put together a 'How to Connect to Any REST API' webinar to shed some light on how to access your data via an API. Connecting to systems beyond the native offers in FME is something that Safers, our partners, and users have been doing. Generally speaking, this is accomplished using a REST or SOAP-based API depending on the system you are trying to connect to. In fact, using a REST API and the HTTPCaller is how we've created connections to asset management systems like Cityworks, Maximo, Tririga, and now Infor Public Sector – all of which are available on the FME Hub.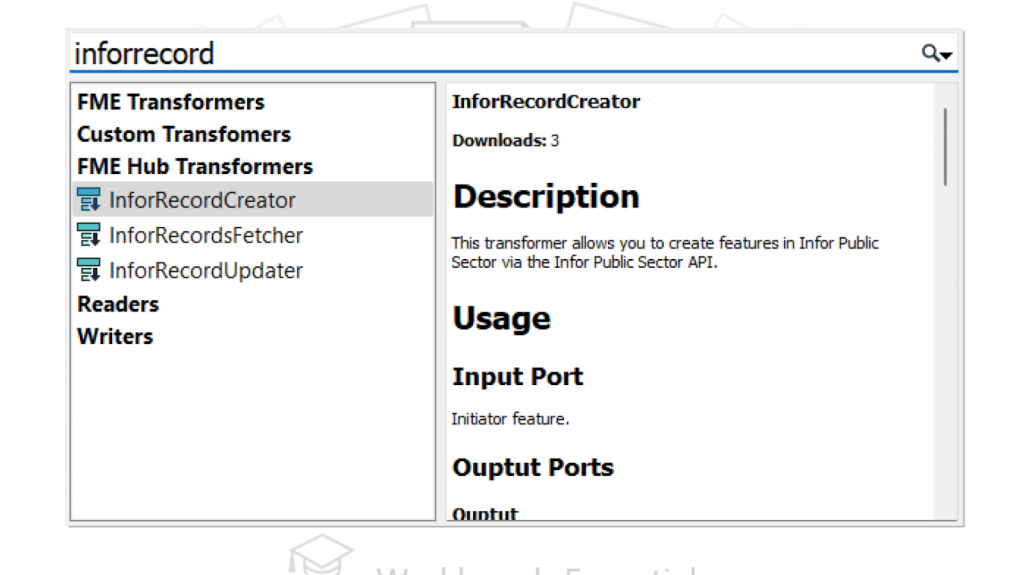 FME Hub Transformers appear in the Quick Add menu either in the 'FME Hub Transformers' section or in the Custom Transformers section if you've already downloaded them.
Infor Public Sector (IPS) is a suite of applications made for all levels of government. The IPS suite of applications includes solutions for budgeting, finance, procurement, asset management, and so on.This helps meet the needs of public entities. This system is typically utilized to improve service with features that maximize responsiveness to demand for citizen services. Examples include 311, emergency management, or education and transportation needs. With the recent addition of the Infor Public Sector transformers, you can now Fetch, Create, and Update records from IPS using FME.

What Resources are available on the FME Hub?
Simply put, the FME Hub is a free marketplace of additional tools at your disposal. Anyone can contribute to the FME Hub. Resources available on the FME Hub include: 
Transformers

– the building blocks (tools) to your FME data transformation workflows.

Formats

– custom formats are available for free or licensed purchase.

Templates

– a workspace using a predesigned format and structure (one of the best ways to get started with FME Workbench).

Web Connections

– a convenient way of storing web service credentials in FME that will be used repeatedly and shared from FME Desktop to FME Server. 

Packages

– fully portable mechanism for distributing post-install FME Engine components.

Projects

– a way to group FME Server items in a way that mimics a real-world project.
When it comes to working with IPS Records in FME, you'll want to make use of the Web Connection and the Transformer(s) that are now available on the FME Hub. Currently, the FME Hub transformers for IPS can interact with resources such as Asset Inspections, Resource Employees, Service Requests, Work Orders, and Work Order Activities. If you need to access a different resource, we provide instructions on how to expand the functionality of the IPS transformers in the Getting Started with Infor Public Sector article that can be found on the FME Community. We are also happy to update the existing transformers to include more IPS Resources depending on usage requirements.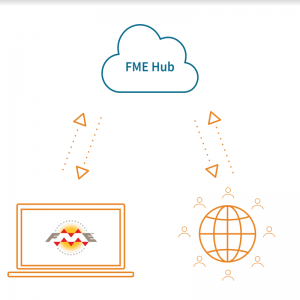 What else was recently published to the FME Hub?
Aside from the IPS transformers, a number of items have been added to the FME Hub. This ranges from industry-specific transformers like the LRS tools (produced by Gistic Research, Inc) to templates that help you integrate your Tririga Assets with ArcGIS Indoors. While a lot of resources are pushed to the FME Hub, we do our best to highlight what is new either on the What's Up Wednesday forum post or on the FME Hub Monthly Digest to keep you in the loop. 
What system do you need FME to connect to?
There's no doubt we will continue to develop and publish API-based connector FME Hub Transformers. While there are thousands of systems out there, we don't always know what is being widely used in industry. If you have a need to connect to a particular system that has an API and you have the capacity, we welcome you to create your own transformer using the free learning resources available to supplement your existing FME knowledge. Alternatively, if you feel FME is missing a connection to any business system, we'd be happy to hear from you to see if we can assist in producing a new hub transformer. If you have a specific need, feel free to leave a comment below with the system you'd like to connect to or post a new suggestion on our ideas page.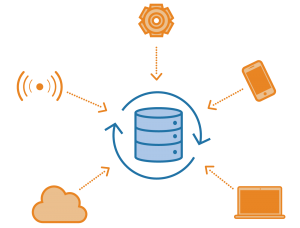 What's Coming Next… 
As I mentioned above, we need your valuable feedback on what systems you need connections to and how you intend to use them. Whether you're building your first workspace with the recently added IPS transformers or planning to migrate to a new business system with an API, we're always happy to learn from you on how you intend to use FME in your project. Never hesitate to keep the conversation going, email us at info@safe.com. We're here for you!
Resources: