Safe Software introduced FME Subscription Programs three years ago to provide a flexible, high-value procurement path so organizations can deploy the FME Platform at enterprise scale. More and more customers are taking advantage of FME subscriptions. Interested in learning about the pricing options available and how do they meet  your specific needs?  Read on!   
What are FME Subscriptions?
FME Subscriptions provide the most cost effective and flexible way for organizations to deploy and grow their FME deployment including updates and support. This allows all departments to access FME for no additional cost and saves your finance team time by opting for a single annual subscription  instead of multiple separate agreements.. Subscription pricing is determined by organizations specific assets, for example, total census population (Local Government), customer total (Airports/Utilities) or student population (Education). Subscriptions are ideal for embracing the full power of the FME Platform. They provide the most cost effective and flexible way for organizations to deploy and grow their deployment including updates and support.
Currently, we have Subscription Programs that are tailored to these industries: 
What is the Difference between a Perpetual License and a Subscription?
Perpetual licenses are sold by the seat on FME Desktop and by the engine on FME Server. Annual updates and support are provided at 20% of list price. Unlike FME Subscriptions, they are fixed deployments and offer no flexibility. 
Perpetual licenses are our traditional procurement model and for some customers,  still the best solution for their organization.  In today's world of exploding data, the need for all organizations to act rapidly is essential. As a result, this licensing model does not offer the agility required for most businesses today. 
Why are so Many Customers Converting to FME Subscriptions?
When you buy a FME subscription, you are entitled to full and easy access to our enterprise platform. You no longer need to worry about the perfect license set up. This makes FME Subscriptions a great option to consider. 
Benefits of FME Subscriptions
There are many benefits to FME Subscriptions. These include lower cost acquisition, reduced procurement costs, and the flexibility to scale. FME Subscriptions also eliminate time lag on projects. How? During a subscription year,  you can freely grow your deployment to meet all your needs. This fits well with the procurement cycle that many organizations have.  This allows you to grow your FME deployment and get value immediately. FME subscriptions include annual maintenance and predictable budgeting too. As we have highlighted above in our goals, it is all about giving you flexibility and choice!
At the end of the day, it's important to know that many of our highest deployment customers make use of our entire business model offerings:  subscriptions, perpetual licenses, FME Cloud, CPU-Time Based Engines, Cloud Marketplaces and the list goes on!
"Our goal at Safe Software is to help you find the best solution for your organization and our team is always ready to show you what that looks like".   
How to Make the Most out of your FME Subscription
Safe Software is focused on delivering new tools that will allow you to integrate more of your data, faster than before and in more flexible ways. With subscriptions, you can try FME out for lots of different types of tasks without worrying about adding extra costs. You don't have to worry about buying enough licenses to support these tasks. This is extremely valuable to get the most out of the FME platform and subscription.
You can also maximize the value of the FME platform and subscription by accessing Safe Software's resources. We have many free resources at your disposal. This includes Free Training, the FME Academy, a deep knowledge base and a global FME Community. All these resources will ensure projects can get started quickly and effectively so that you can make the most out of your subscription.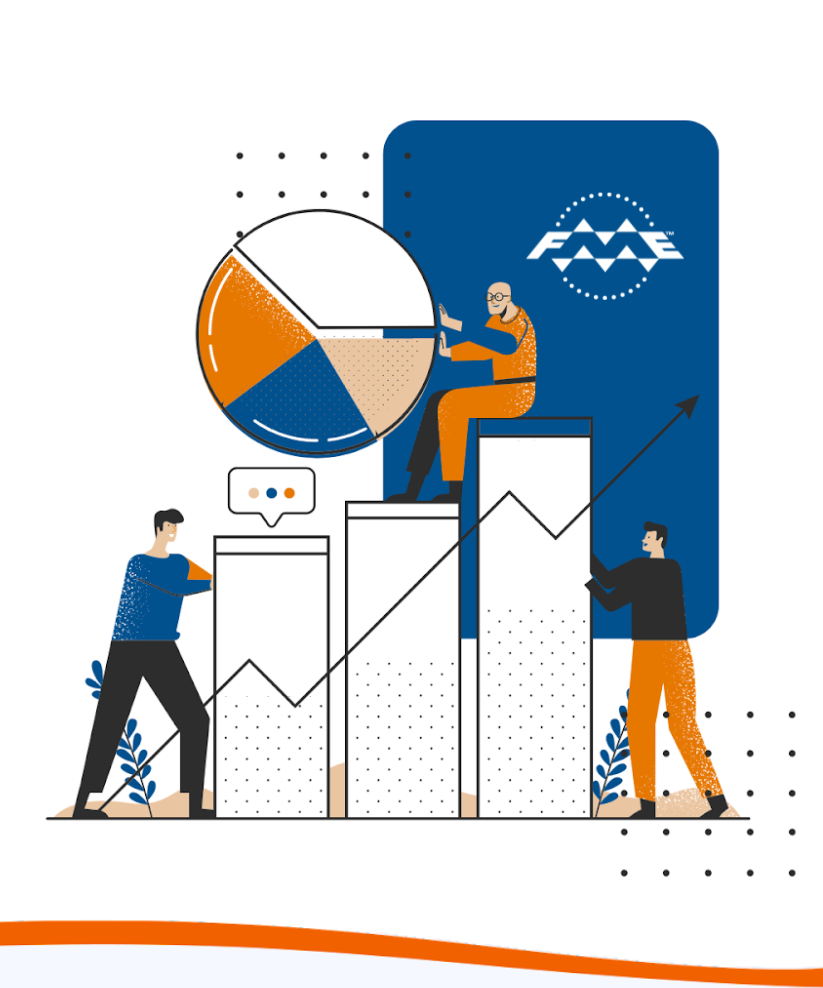 The Local Government Subscription is designed specifically for local government, county, and regional government organizations. This Subscription Program offers unlimited FME for small and mid-size cities for a single annual price. Pricing is based on population, so it can be viewed as an operating expense instead of a capital expense item. This Subscription Program provides a ceiling on pricing. With this FME subscription, all departments within your city can use FME as part of a single subscription. This saves you money and speeds up projects when compared to one-off license purchases since licenses are always readily available.
We advise larger cities to take advantage of the Enterprise Subscription instead. The Enterprise Subscription is for customers outside of the industry programs. There are lower up front costs over traditional software licensing. This Subscription offers enhanced growth options and flexibility. 
How Local Governments are Using FME
Local governments use FME for BI integration, GIS integration, driving data decisions, automating their business workflows, and so much more. Here are a few resources of other ways local governments are using FME:
Application Integration
Open Data, Open Government
One Call Solutions
Multi Jurisdiction Data Sharing
Smart Cities, Embracing IoT, Sensor Data, AVL
Digital Plan Submissions
Improve Operations Using Data Integration
The Story of Pricing for Data Integration Tools with Value
Safe Software has ensured that our prices are affordable for organizations of all sizes. Our pricing has not changed significantly in the past 20 years and we do not require a minimum spend to get started. We want to make data work for everyone. We invest and reinvest in our talent heavily to continue to build value in FME for everyone. 
Our business model includes profit sharing for our employees so the success of our product is shared with employees and vice versa.  FME does what other data integration platforms are able to do, without the overhead costs and pressure of big corporations or venture capital. Our expertise in spatial data makes FME stand out as the most comprehensive data integration platform with the best support for spatial data. 
As more and more businesses use spatial data, FME is becoming the key data integration platform to make business decisions to drive growth and success. Therefore, FME subscriptions are very valuable. We made FME subscriptions with affordability in mind because everyone deserves solutions to their data challenges. Our ultimate mission is to connect the world's data, and subscription pricing is another way to increase the accessibility to data integration solutions worldwide.  
What's Next?
As mentioned above, you have options!  We would love for you to take the next step to maximizing the value of your data.  Here's a few ways that you can learn more and get started:
Learn more about our FME Subscriptions for your industry in our upcoming free webinar, where there will be a live Q&A, and take advantage of our free FME trial. You can also contact us with general inquiries at info@safe.com or reach out to a Sales team member at sales@safe.com.