How does data integration improve business decision-making? In the previous blog, we talked about how you can use data to make more informed business decisions. We spoke about the step-by-step process of decision-making which includes data validation, integration, analysis, and visualization. This time, we are going to add a spatial element to decision-making and automate that process. How can we ensure a strong decision-making process for data-driven decisions?
FME offers the most comprehensive capability and the best support in spatial data. It is a great decision-making tool as well. Spatial data can add significant value to business decisions and can come in many different forms such as maps, GPS location, points, polygons, satellite images, and 3D renderings. Pair this with other forms of spatial or non-spatial data and the possibilities begin to expand. The beauty of combining these different forms of data spans across benefitting from the increased knowledge of extra data that may not have been available for use in the past to having the opportunity to visualize this data. This data can bring immense value to a company and creates an opportunity for a strong decision-making process. These data-driven decisions, in turn, will create positive changes for your business.
If we take a step back and look at our previous workflow of Integrate, Validate, Automate, Analyze and Visualize, where does spatial data fit into this workflow? Right from the beginning, this spatial data needs to be validated and integrated into the workflow. This is similar to workflows with non-spatial data. Afterwards, we can focus on tasks like automating and visualizing. 
Strengthening Your Decision-Making Process to Make Strong Business Decisions that Drive Growth
1. Blend more sources for better insight
You can integrate spatial data into a strong decision-making process with FME. Spatial data can come in different forms. Spatial databases can be a valuable tool when it comes to finding the spatial data in the format that you need. These databases can store simple and complex spatial data which traditional data management systems cannot handle. They are great decision-making tools that will provide you the support to make data-driven decisions too.
[Extra Resource] Geodatabase vs. Geospatial Database: What's the Difference?
2. Avoid skipping important steps (i.e. Data Validation)
Now that we have access to the spatial data in our organization, how do we combine rich spatial data with non-spatial data? What kind of methods can we use to validate spatial data? There is a long list of validation that needs to take place. Here is a checklist to help you out with that. 
FME also offers a wide range of tools to achieve this. Combining shapefile polygons with area population information enriches the data to a new level. This adds valuable information that makes the decision-making process easier and more informed. We want to ensure that this integration and validation process is seamless so that we have "good data" available when needed for data-driven decisions.
3. Automate data processing and analysis to free up time
Automation is a powerful tool when it comes to making informed decisions. It can be applied at a number of stages in the process which really highlights its importance. For example, automations can be set up to watch directories for new files. This triggers the data validation process. When the validation process is complete, the clean and validated data can be pushed up to a business intelligence (BI) tool of choice. This provides decision-makers with the most up to date data and ensures a strong decision-making process.
Let's take a deeper dive into an example of how FME can make these automations possible. You can utilize the power of FME during an emergency or natural disaster. Powerlink Queensland created a data-driven emergency management system. This system became extremely important during the wildfires that spread across Australia in 2020. 
FME is a valuable tool for emergency management. When a flood or wildfire starts in an area, FME is tasked with gathering multiple data sources. Then, FME consolidates and rationalizes the data to the affected area. Business rules are applied after to analyze the area. The results of these rules dictate what happens next. A notification is sent determining whether or not assets are at risk of damage. If, for instance, there is a risk of damage, reports are generated and provided to the relevant people to take action. FME Desktop and FME Server process thousands of jobs every day that help to make data-driven decisions.
4. Easily share data with decision-makers
After processing data, how can we share this enriched data with the people who need it most?  How can decision-makers take this data and utilize it to its full potential? Data has tons of potential but if our data gets stuck in silos, it can easily be overlooked. 
Making this newly enriched spatial data widely available is our next priority. Often, the people who use the data may not be the same people who are interacting with FME Desktop and Server. This is where a tool like Server Apps could be extremely beneficial to the decision-makers. 
A decision-maker wants the data when decisions need to be made. They don't want to have to go and look for the data in several different places or ask multiple colleagues where to find it. Clean and validated data should be available at the click of a button, right? This is what a strong decision-making process is all about. Without this, making data-driven decisions is not as efficient or accurate.
In this Server App, users are able to specify a layer to download, the area of interest, the desired coordinate system, and the output format. Within a few clicks, one can generate a PDF, KML or DWG with the output data. This is how simple it can be to generate these types of reports. As this runs on FME Server, the Server App triggers workspace to pull in the latest data available so you will always have the most up-to-date data available for making data-driven decisions.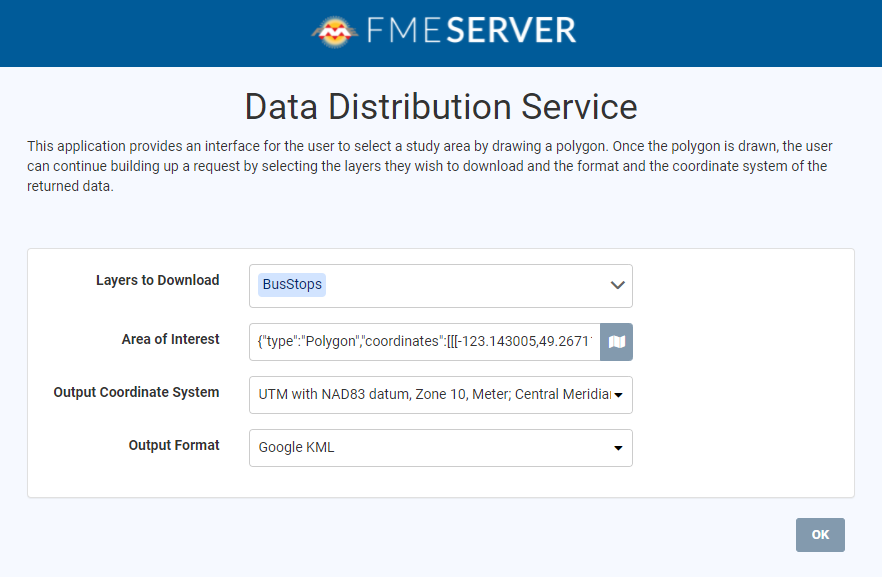 FME Server App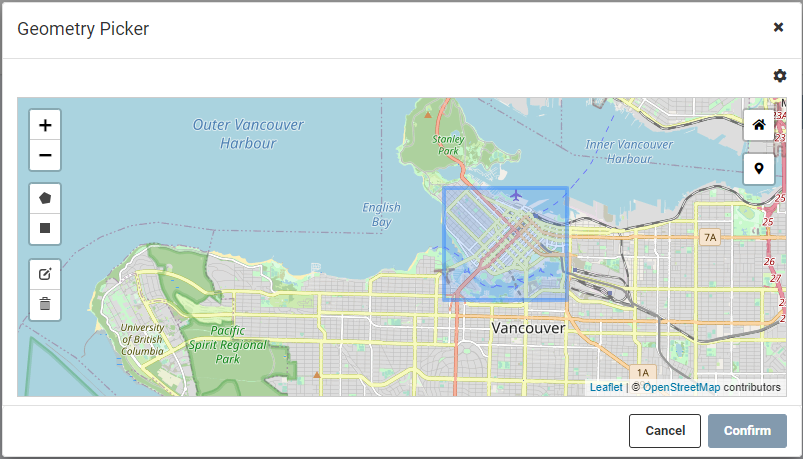 Reading KML File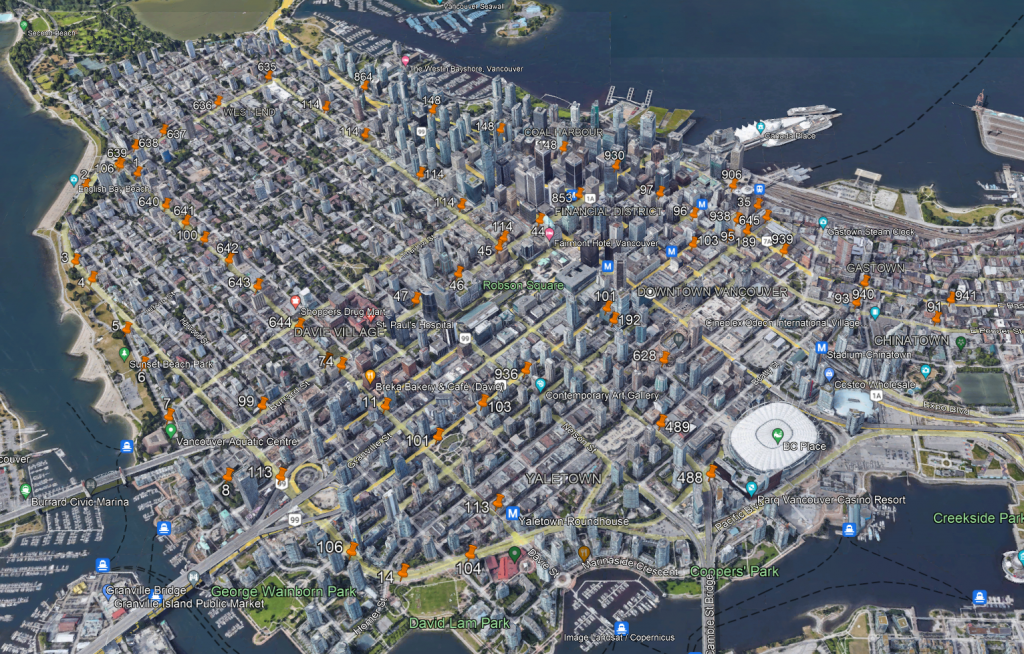 Output KML File
5. Output to other systems for further analysis and visualization
In the above example, the output format of the file was KML. However, just like reading the data into FME, the support for writing the data out of FME is substantial. FME can be the endpoint for the data – it is written out to a format and used by the decision-maker. It can also be used in other systems for further analysis and visualization. 
An example of this would be BI tools. These are often used in organizations today. BI tools are fantastic for utilizing data and providing analysis on the data. BI tools also visualize the data in a way that is presentable and appealing to your target audience. FME can facilitate these data-driven insights by preparing and providing the data in formats that work with the BI tools or the format of the BI tool itself. These insights are important in making data-driven decisions and ensuring a strong decision-making process.
Make Better Business Decisions with Data Integration Today. Be Data-Driven.
More and more people are becoming aware that data-driven conversations and decision-making can have a powerful impact on their business. Therefore, adding spatial data can only enhance these decisions and ensure a strong decision-making process. By applying FME, you can make stronger data-driven decisions that will help you provide better service to your customers. Download the free FME desktop trial or contact a member of our Sales Team at sales@safe.com if you have any questions. 
Curious to learn more? Check out some other FME Customer Stories here. 
Other Resources:
Ask Me Anything: Enabling Business Intelligence with Data Integration
Tasks Your Business Should Automate in 2022 That Just Make Sense
How to Automate Citizen Reporting with BI Tools

Daragh Broderick
Daragh is part of the FME Desktop Technology Experts Team that helps new and existing users with FME. Outside of the office he enjoys watching and playing football (soccer), testing out new dishes in the kitchen, and sketching.