With today's pace of technological change, career growth depends on continuous skill development. For both individuals and organizations, success depends on knowledge and proficiency with various software, concepts, and best practices – including data integration platforms like FME.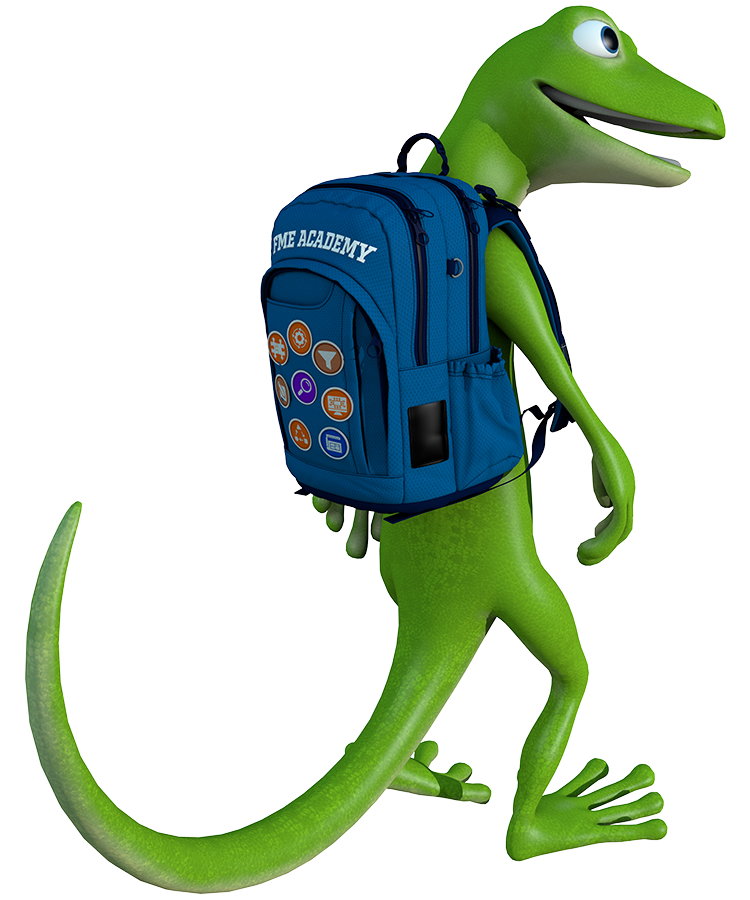 That's why we created the FME Academy. Our mission at the FME Academy is to create the next generation of data integration experts by offering free and unparalleled training. It's a place to advance your skills by learning everything you want to know about building data integration workflows. The Academy is designed for both beginner and intermediate users, as well as professionals in various roles. Best of all, it's free, which is an investment that both individuals and organizations can afford to take advantage of. Through our free training modules, you can focus on specific interests and earn a badge for each skill gained.
The FME Academy launched in May 2021 and is off to a great start, with users earning 750 badges in its first quarter. Let's talk about why this is the best place to advance your data integration skills.
1. Learn FME from the best
This is the official place to learn everything you need to know about FME, designed by Safe Software's experts and launched as part of the FME Community. We want everyone to be able to solve common data integration challenges. All you need to do is sign up for a FME Community account. This will be used to track your progress and earn badges.
You can request a free 8-hour training machine, accessible via your browser, in the footer of any Academy page. You can also sign up for a

free trial

or

Home license

to use while learning.

2. Learn new skills in 10 minutes a day
The Academy is organized into units, modules and trails. Units take 5-20 minutes to complete. Modules are made up of several units (an hour or so). Trails  are made up of multiple modules (several hours). You can steadily improve your FME expertise in a tangible way by completing units a day at a time, or whatever your schedule allows for.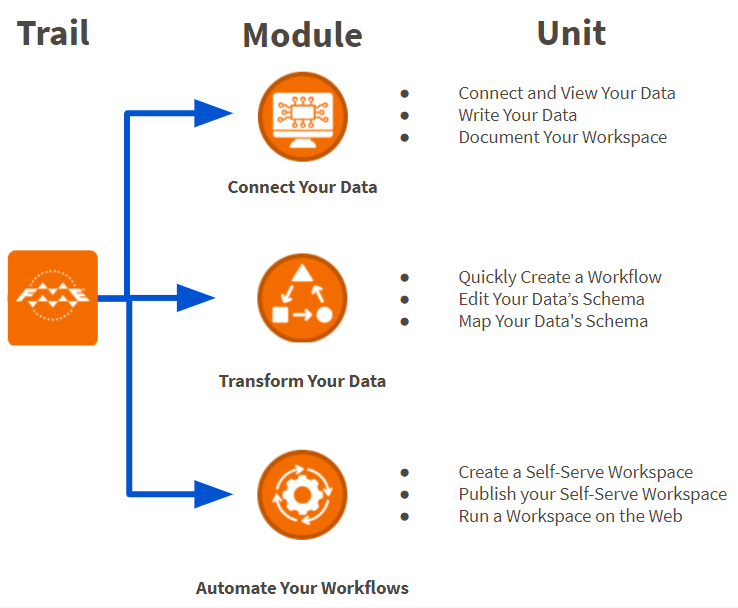 This diagram shows how trails, modules, and units are structured in the FME Academy. A trail is made up of several modules, each of which is made up of several units.
3. FME is complex, but learning it is fun and easy!
We hear consistently in our user surveys that FME is powerful but can be difficult to learn. We get it! You want to see results and solve your biggest data challenges as quickly as possible. We designed the Academy to make learning FME an easy stroll in the right direction.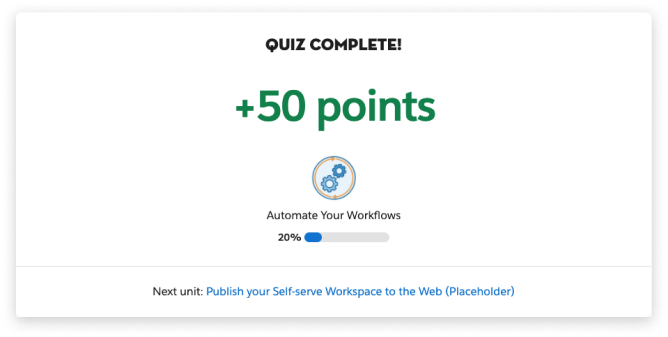 Complete quizzes to test your knowledge and earn badges.
4. Specialize: Choose what you want to learn
The FME Academy is a "choose your own adventure" experience. Depending on what you want to learn, pick a custom learning path made up of modules that are relevant to your career.  Or, use trails to follow our recommended learning paths. For example, we recommend following trails in an order. This takes you through the FME Platform logically from basic to advanced concepts:
Users can also create and share custom learning paths using Trailmixes.
Note that more FME Server content is coming soon. We'll continue to develop more trails! Check the announcements on the FME Community homepage for release notes and follow us on social media for announcements. (Twitter, Instagram, LinkedIn).
5. Data integration skills are in high demand 
Enterprise automation, harmonizing systems, generating insight, and many other benefits of data integration workflows help companies and people get ahead. This is why we've implemented the Academy this way—we want to help you gain critical skills and implement successful workflows.
Badges on your FME Community profile are a tangible way to see the skills you've developed. In addition, learning FME through the Academy is a great way to prepare for applying to become an FME Certified Professional. This certification is an asset on your resume.
Badges show which skills you've gained and will soon appear on your FME Community profile alongside other community badges.
Ready to learn FME and set your course for the future? Sign up here and get ready to reach new heights on your data integration journey.

Tiana Warner
Tiana is a Senior Marketing Specialist at Safe Software. Her background in computer programming and creative hobbies led her to be one of the main producers of creative content for Safe Software. Tiana spends her free time writing fantasy novels, riding her horse, and exploring nature with her rescue pup, Joey.