The past 6 months have been an incredible journey at Safe Software. As many of you know, we kicked off our 25-year anniversary with a move to our new home last December, hosted a whirlwind FME World Tour (and donated $38,000 to 26 food banks!), released the best version of FME yet and are preparing to host the largest Safe Software Partner Summit to date next week.
On the heels of that, we also want to highlight something we are proud to support and sponsor. Next week, Safe will have the privilege of not only sharing the stage with the finalists for the Excellence in Technology Innovation award, but we also will have a hand in celebrating one of our peers.  
What are the TIA's?
The Technology Impact Awards, hosted by BC Tech Association, is an event that celebrates the makers that create a vibrant backdrop that is the BC tech industry. Companies in all stages of the business cycle are celebrated. Some of the categories are similar to last year's, but there were some new categories this year, including the award we knew we wanted to sponsor: The Spirit of BC Tech – True Grit award.
The word 'grit' stands for, 'courage, resolve; strength of a character' making this the perfect award to celebrate a BC technology company that is tackling business challenges head-on in an innovative and creative way. Most importantly, the winner, to be announced, demonstrates how true grit plays a role not only in their origin story but in how they run their business today.
Why sponsor a 'Gritty' award?
The essence of this award resonated with us, and reminded us of our own origin story.
As many of you already know, Safe Software started in a bedroom in Whalley, BC by two guys who wanted to help people solve their data problems. We recognized early on that data migration was going to prove to be a challenge not just for the forestry industry but all other industries too. The question was how could we prove to everyone that FME was the key to their data freedom?
Pivoting the industry norm
We created FME to disrupt the industry norm and found a scalable way to update repeatable information without having companies waste their valuable resources. In their own ways, each of the finalists of this year's Spirit of BC Tech – True Grit award are accomplishing their business challenges and digging deep to achieve success with a gritty quality that's reflected in our story.
AppreciationEngine is automatically creating marketing campaigns for the music industry, LightIntegra Technology is empowering oncologists with a simple and effective way to ensure the best possible blood transfusion, and UrbanLogiq is working with data to help governments better understand the needs of their communities.
Each of the finalists have demonstrated true grit in their story and are well-deserving of the award. Grit can make a company stand out and it can get them through even the toughest of challenges. We're honored to recognize and celebrate one of the amazing finalists that has exemplified this trait and we're excited to see where their grittiness takes them.
A lifecycle of success
We're lucky and fortunate to have experienced the success we have over the last 25 years. With the right team, a solid foundation of support from industry giants, and a determination to solve data challenges, we were able to overcome business challenges of all shapes and sizes.
Grittiness is a quality that is woven into our backstory. As an anchor company in downtown Surrey, we're proud to share the characteristics of The Spirit of BC Tech – True Grit award and we look forward to celebrating with the rest of the BC Tech community on June 27.
Good luck to all the finalists in this year's Technology Impact Awards!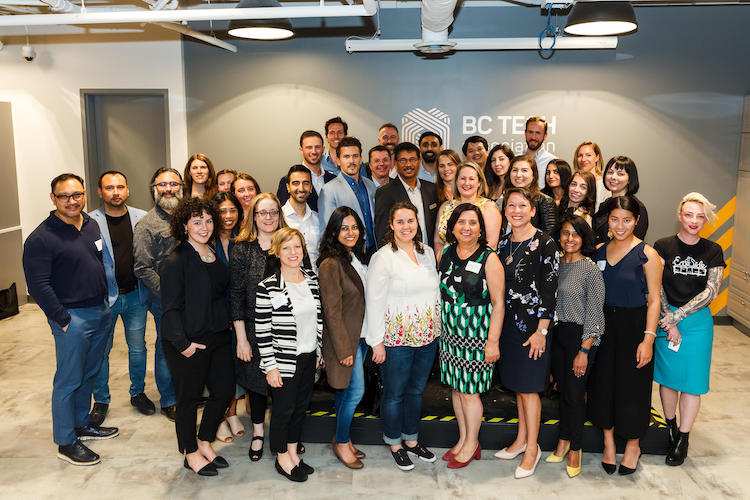 Ada Lee
Ada is one of the reasons so many Safer's are able to attend events and trade shows around the world. She can be found coordinating and planning events in one of her hundred pairs of shoes. Or watching a Marvel movie... in slippers... for the hundredth time.

Amanda Chew
As the Channel Marketing Coordinator, Amanda works with our partners to keep everyone on the same track. She is a big fan of avocados and even has some mini-avo trees in her office! When she's not in the office or eating avocados, you might find her kicking back and playing D&D with her friends.