Registration has launched for the FME User Conference 2022. If you weren't excited before, these reasons will have you clicking "Sign me up" before you reach #1.
10. Exclusive Swag
2017 had beautiful West Coast inspired swag that attendees are still enjoying to this day. Five years later, the teakwood S'well bottles are keeping our water cold and #fmesockfriday lives on. 2022 may be the trendiest year yet and we will have custom FME UC 2022 socks available!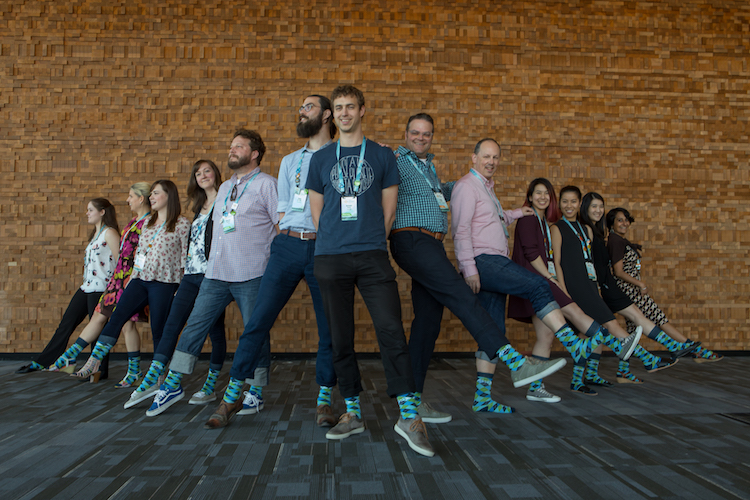 9. Spectacular Venue
There are few things more beautiful than Vancouver on a sunny day. The Vancouver Convention Centre gives you a front row seat to the very best of what the city has to offer.
After sessions, you can walk out the door to the vibrant Vancouver lifestyle that awaits (voted the #3 city in the world for quality of life in 2019).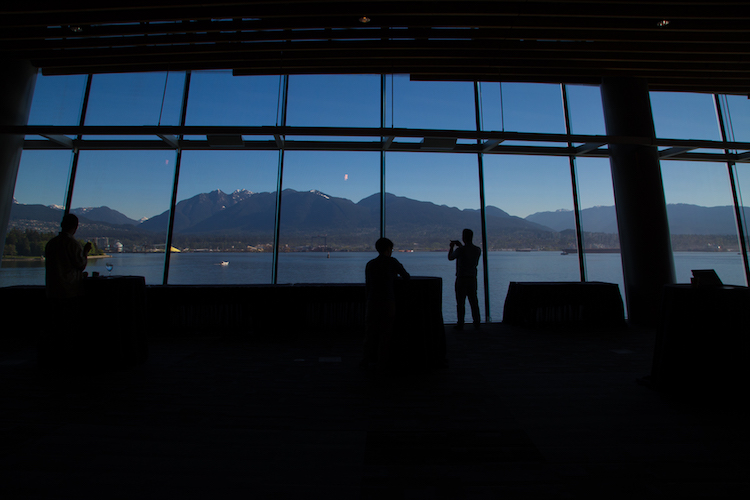 I'm drooling, get me to Vancouver!
8. Stellar Keynote
Get inspired by real-world stories about how data is revolutionizing our world. 2017 took us beyond our atmosphere with Colonel Chris Hadfield's inspirational talk about taking risks, "visualizing failure," and the importance of quality data. This year, 2022, we have two amazing keynote speakers who will take the stage. 
Rick Hansen, best known as the "Man In Motion", is a Canadian icon who has dedicated his life to awakening the world to the potential of people with disabilities. In FME UC 2022, Rick will speak and challenge everyone to become a difference maker and a legacy leaver in the world of data and beyond. 
Matthew Luhn, Director & Former Lead Storyteller and Animator at Pixar Studios will speak about storytelling and big data. Big data is changing everything from content development to culture itself. Matthew will share how big data is being used to create great stories and characters in films like Toy Story 3, Inside Out and beyond. 
7. Your Preferred Style of Networking
Data experts and FME users come from around the world for this event. Whether you want to network or make lasting friendships, there are plenty of opportunities – for whatever your networking style is.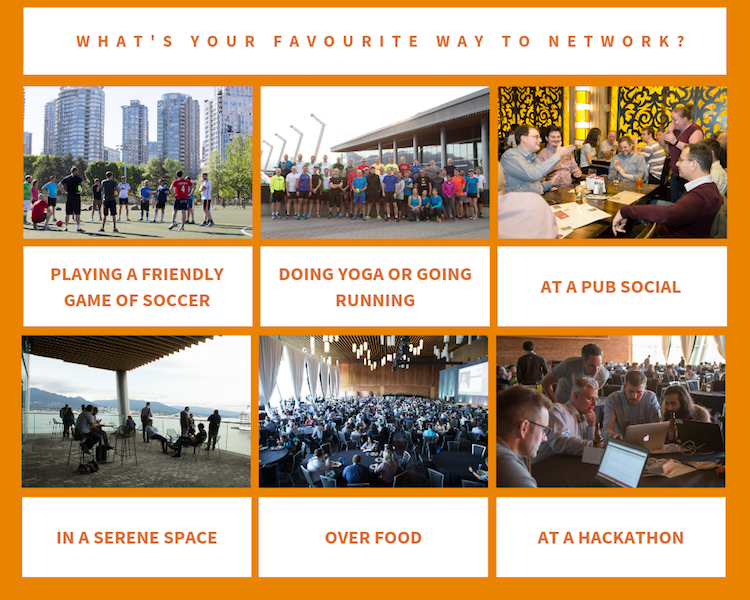 These are my people, count me in.
6. It Only Comes Every Three (or Five!) Years
There is usually a three-year gap between each UC. This means that each UC has irreplaceable experiences and a wealth of knowledge to share. It's been five years since the last UC due to the pandemic but we are excited to be back with FME UC 2022: The Peak of Data Integration. We have so much to share and want to learn from you too.
I have FOMO – show me the form!
5. An Abundance of Food
The only thing that can make the views at the Vancouver Convention Center even better is enjoying them over a plate of delicious food. A hearty breakfast, hot lunch and two fun breaks are served each day. Not your typical conference food, this offers a taste of the very best ingredients the West Coast has to offer.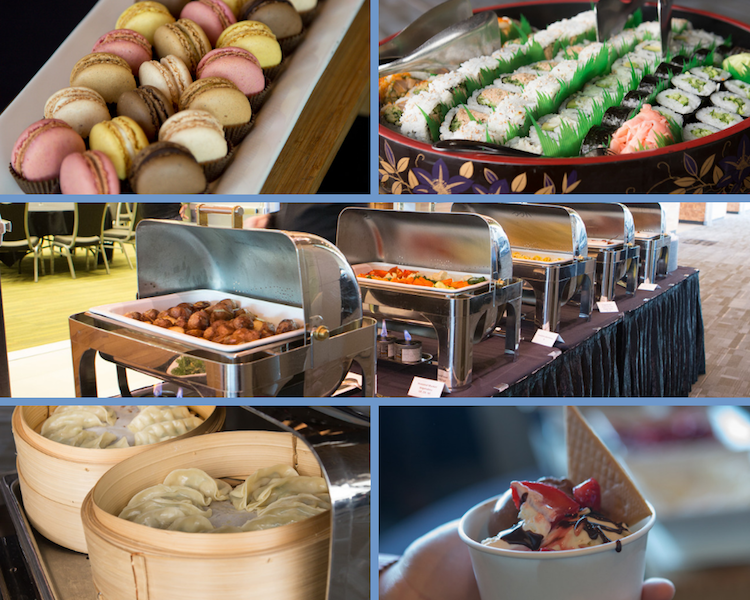 4. "Evening Social" (aka. The Party of All Parties)
"Evening Social" really undersells this event. 2017 brought attendees into another world – Darth Vader, acrobats, cotton candy, a room full of awesome games, a green screen photo booth, virtual reality adventures, and even an oxygen bar. And of course, more food.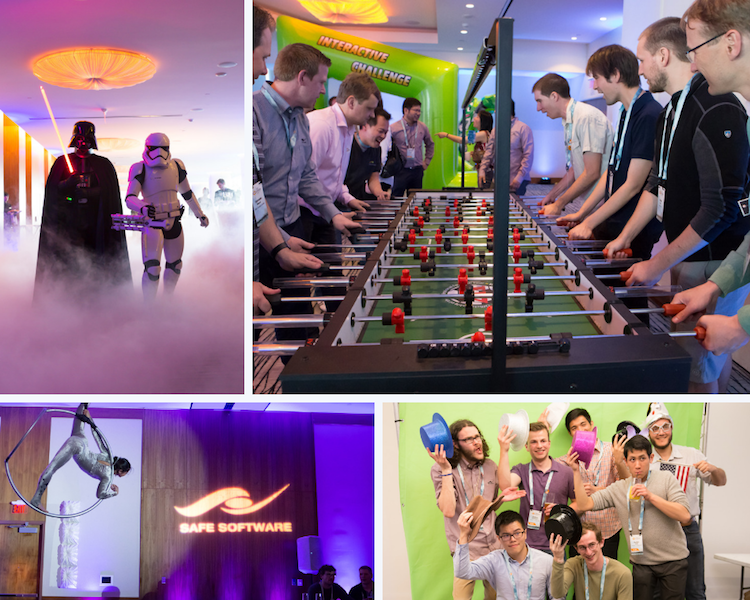 3. Indulge in Information
There is no shortage of options for what you can learn at the FME UC. With over 100 sessions to choose from, you can maximize the value of the conference by customizing your schedule with FME workshops and presentations that are most relevant to you.
The Doctor's Office is also open every day, so you have unlimited access to experts who can solve any data problem you throw their way (#ChallengeAccepted).
Beyond the Doctor's Office, almost the entire Safe Software staff is in attendance, so you can always find someone to answer your burning questions.
2. Get Hands-On FME Training from Our Own Experts
FME training is offered online throughout the year but in-person training is the best way to grow your skills with FME. The FME UC is one of the few places where this is offered by Safe Software staff, so you won't want to miss the opportunity.
Furthermore, we will be offering a pre-conference training that will take place on Tuesday, August 23rd. This can be added-on to a regular pass. Get your FME game on before FME UC 2022!
1. Be A Part of The Future of FME
The world is consuming data at a rapid pace and FME is powering the flow of it. Our users are doing amazing things with FME, and we couldn't be more excited to see what they bring to the stage in 2022.
The FME UC is your platform to show the world what you've been working on, and to tell us how we can help you achieve even more.
This is a no-brainer, sign me up!

Stephanie Warner
Stephanie is a marketing coordinator at Safe Software. With a background in film production, she specializes in producing Safe's webinars, videos, and other creative content. Stephanie enjoys riding her horse, Flynn, and eating cookies.

Ada Lee
Ada is one of the reasons so many Safer's are able to attend events and trade shows around the world. She can be found coordinating and planning events in one of her hundred pairs of shoes. Or watching a Marvel movie... in slippers... for the hundredth time.