"Do good when you're doing good" are words Safers live by and is one of our guiding principles here at Safe Software. We love giving back to our community and think through each initiative.
We want to make a difference. It's more than just CSR and CSR awards for us.
Philanthropy has been a core part of our company culture at Safe Software since the birth of our organization in 1993 and continues to be true today. Don and Dale have strived to do right by their community and to cultivate the habit of giving here at Safe Software. 
Whether it is supporting Leukemia and Lymphoma Society of Canada's Light the Night Walk or matching donations for various initiatives near and dear to Safers' hearts (i.e. "Moosball" during the Movember season), the culture and habit of giving is something we are passionate about.
"We've worked hard at Safe, and as we grew and became more successful, we wanted to find ways to give back to Surrey and our community in any way we could," said Don Murray, co-founder and President of Safe Software.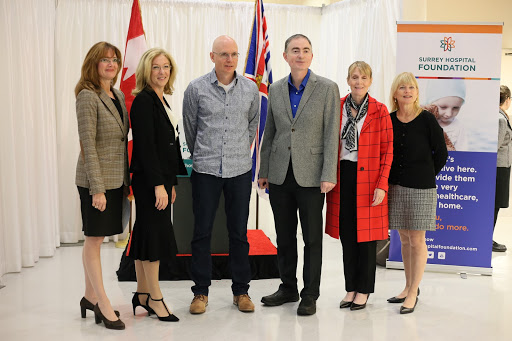 This is why we are so proud to kick off the Surrey Hospital Foundation's $6 million fundraising campaign with a $1 million donation to improve and update the Children's Health Centre at Surrey Memorial Hospital. The campaign is off to a very strong start!
"We never know what the future at Safe Software is going to hold, but we've always said… while we're doing good, we want to do good because that's one thing that at the end of the day when we're in our rocking chairs, we can say, 'Wow, we made a difference.' And that's what it's really all about," said Don, once again.
Philanthropy & CSR in a Pandemic: Cultivating the Habit of Giving
Many companies have become concerned about corporate social responsibility (CSR) but what is the purpose of these charitable initiatives? Which charitable organizations are they donating to? 
For Don and Dale, it is more than just CSR. Whether it is supporting our local community (by addressing hunger or sponsoring one of four overnight Ronald McDonald Family Rooms at Surrey Memorial) or standing up for youth mental health, the culture and habit of giving is something that has also made our careers as Safers meaningful and filled with purpose. This is something that we are proud of. This is not just another CSR program our website. We know that when we work together, our achievements contribute to changes that are larger than ourselves. We care.
Since the onset of the pandemic, supporting causes and charitable organizations that help local families have been the heart of Safe's corporate giving. At Safe, we care about our surrounding community and how the pandemic has uniquely affected those around us. "We've worked hard at Safe, and as we grew and became more successful, we wanted to find ways to give back to Surrey and our community in any way we could," said Don Murray, co-founder and President of Safe Software. We've taken action to provide our support to individuals and families in need and have invested in our community's future. 
Safe Software and the Surrey Hospital Foundation
Surrey's population has ballooned by 50 per cent since Surrey Memorial Hospital was built in 2001. Surrey Memorial Hospital will treat up to 50,000 children this year. More than 43,000 children will also seek help from the Children's Emergency Ward this year alone. This makes the Children's Health Centre the busiest in the Fraser Valley, treating everything from a broken bone to childhood cancer. There is an apparent need for an expansion that is necessary to match the rapid growth Surrey is experiencing.
On November 15th, 2020, Safe Software donated $1 million dollars to support this expansion. Safe Software has worked with the Surrey Hospital Foundation since 2012. An initial $250,000 donation towards the improvement of the Children's Emergency Ward followed by a $150,000 donation to the Child and Adolescent Psychiatric Stabilization Unit in 2015 was how this journey started. This unit provides urgent medical care to families and youths during a mental health crisis.
This journey means the world to us and we are proud to be a part of such an amazing journey. More than just philanthropy at Safe, we were also able to connect with our communities through this opportunity. For that, we are truly grateful and are always here to listen to concerns. We are always finding way to help our communities and build a brighter future for them.
Investing in the Future
Safe Software believes in investing in the future. We have a special interest in philanthropy and CSR programs related to youth. We believe strongly in  nurturing and unlocking the potential of our younger generations, especially in Surrey. We support co-op programs at universities and other student experiences as well. This gift to the Foundation towards their $6 million campaign to improve the Centre's facilities and services will hopefully make a positive, lasting impact for the families and children who live in our community by cutting their commute to Vancouver and making healthcare more accessible to all members of our community.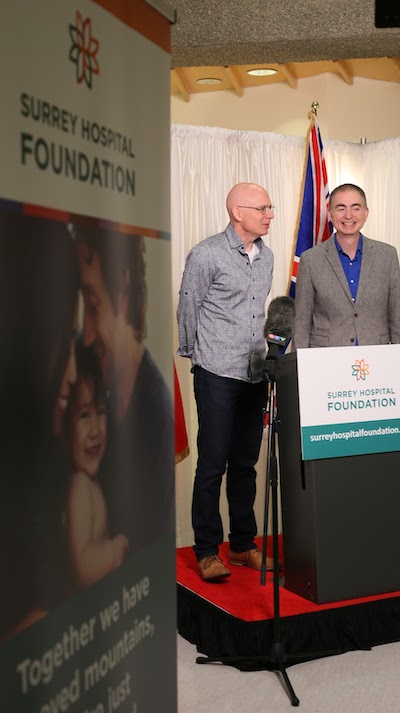 "We are delighted to make a difference," said Dale Lutz, co-founder and VP of Development of Safe Software. "What you have is what you give away. We're hoping that this encourages people to make a difference and give back."
For more coverage of the event, check out the CTV article.
[Further Reading: Safe in the Community: Supporting Those Around Us]
Further Viewing: Surrey Memorial Hospital's Safe Software Outpatient Centre (FME Youtube Channel)

Amanda Chew
As the Channel Marketing Coordinator, Amanda works with our partners to keep everyone on the same track. She is a big fan of avocados and even has some mini-avo trees in her office! When she's not in the office or eating avocados, you might find her kicking back and playing D&D with her friends.