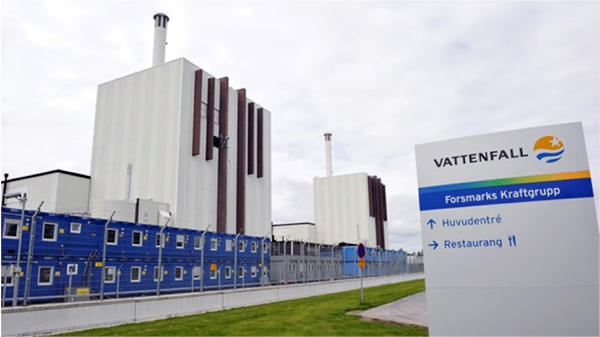 The Forsmark nuclear power plant provides approximately one-sixth of Sweden's total electrical energy consumption. And with safety being paramount, it's not the sort of place where users have the ability to experiment with the latest releases of software and tweak their projects on an ongoing basis.
So when Certified FME Professionals Anton Sandström and Mårten Martinsson of Sweco AB were tasked with creating workflows to provide better access to a blend of existing data formats (including both CAD and BIM) and support future interoperability requirements and integrate very strict and granular data security – well, it was a tougher challenge than usual.
The Project Requirements
Forsmark wanted a way to provide an integrated view of their data. It needed to be fast and easy to use, and integrate with their existing systems. They would need both indoor and outdoor coverage, with the freshest possible data and with access to their extensive historical data – which includes CAD drawings, complex BIM models, and a variety of other documents.
They needed security integrated with Active Directory, as they have very strict policies regarding who can see what level of detail. And as they were already using Oracle Spatial extensively, it would be part of the ultimate data management solution.
Designing a Solution
With FME Server in hand for automation, Anton and Mårten set out to create a solution. They designed workflows that would integrate the various source formats into the final destination in Oracle.

The outdoor data was in familiar CAD and SHP formats, easily handled by FME. The structure and interior data, though, were in smart models, and quite a bit more complicated to deal with.
With a preference for open standards, they chose IFC (Industry Foundation Classes) as an exchange format for the BIM data. This would preserve the data they needed, support Forsmark's current AutoCAD Architecture platform and enable them to transition to Revit in the future.
As data moves into Oracle, FME is also doing one of the other things it is very good at – QCing the data enroute. Ultimately, it handles update and QA for both spatial and tabular data, creating a definitive dataset that end users can view in a GeoServer-driven app either in a browser or on mobile.
Handling IFC in FME
One early challenge for the team was the nature of IFC data (and BIM data in general) – it's very, very complex. The first read of an IFC dataset produced 26 feature types in the workspace, and they had to quickly learn the ins and outs of the format, how objects connect, and what FME does with them.
In this case, they ended up keeping four feature types that brought over both the geometry and required internal attribution that enabled them to reconstruct what they needed from the Oracle database.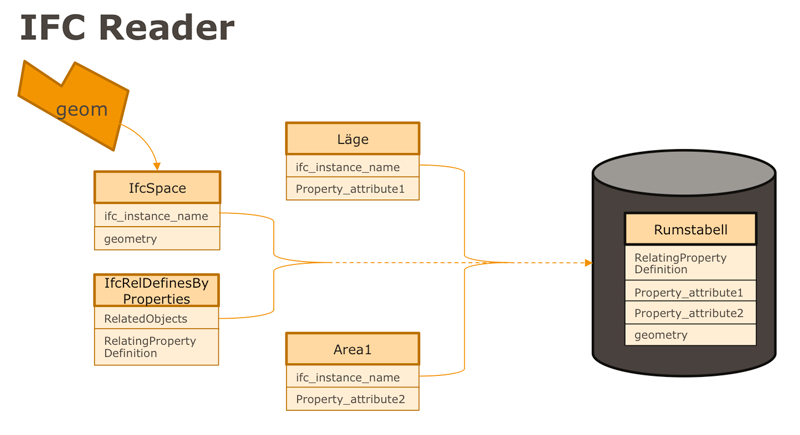 The User Experience
The final result belies the complexity of what goes into producing it. Depending on what your user role (and therefore security level) is, as an end-user you can browse the facility – the grounds, the structures, even down to the level of what is inside a room. The delivery is seamless, and provides details compiled from a wealth of current and historical documentation.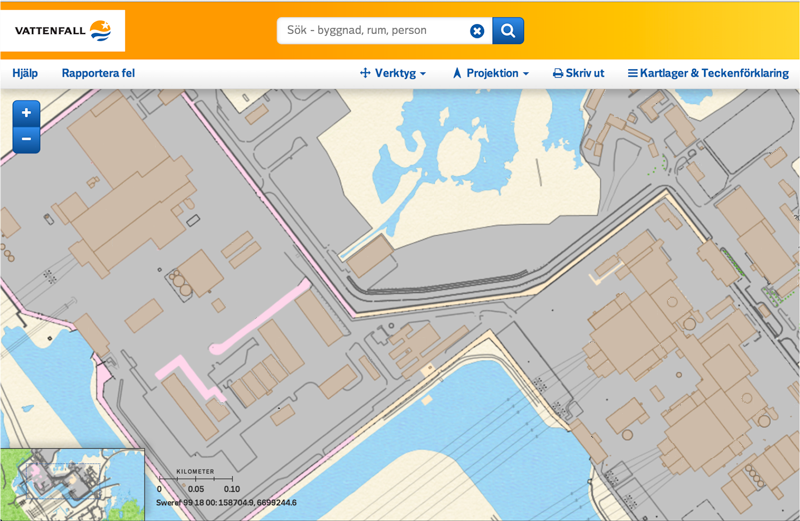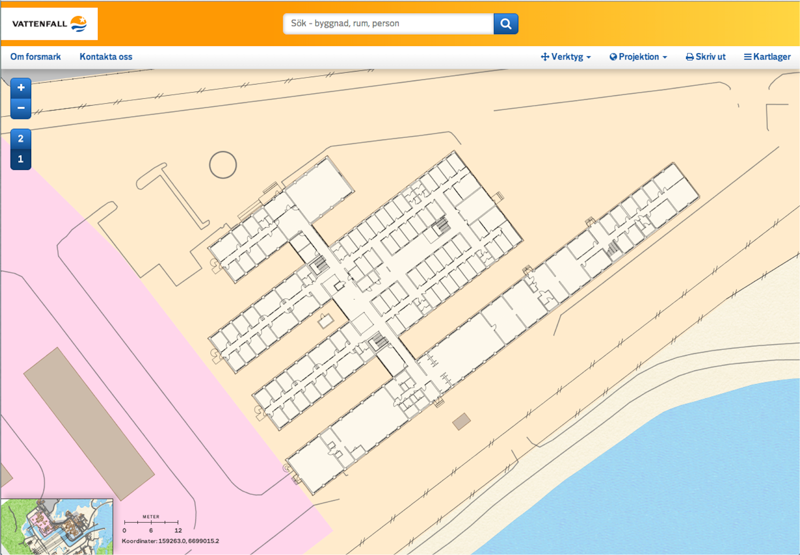 ---
One aspect of this project that most of us won't ever have to deal with in our work is the level of security and IT stability that the nature of the facility requires.
Mårten and Anton had to build and document the system completely offsite, simulating the onsite environment and thoroughly testing every aspect. And since small, iterative changes and updates aren't an option, the work has to be as solid and forward thinking as possible – it could be in use for years to come.
"It has been both the most challenging and enjoyable FME project during my time as a consultant," says Anton. We're impressed!
Want to learn more?
FME Knowledge Center: 3D Resources (including IFC)
Blog: The Why of BIM to GIS: George Washington's Mount Vernon
Blog: The State (+ Future) of BIM and GIS Interoperability
Blog: Navigating Non-Spatial Data Migration

Kris Majury
Kris is a content developer at Safe Software who concentrates on creating documentation for FME transformers. Kris works remotely from the wonderful Gulf Islands off the coast of British Columbia.