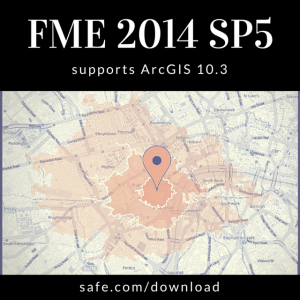 Hot on the heels of the Esri release of ArcGIS 10.3, a new service pack for FME 2014 is now available. FME 2014 SP5 adds support for ArcGIS 10.3, among other minor updates for FME Desktop. Download it at safe.com/download.
So ok, we lied. FME 2014 SP4 was not the last service pack of the year. This, however, really is the last service pack of FME 2014—and in fact, it's the last FME service pack to use this naming convention.
FME 2015 will be the dawn of a new age. And as they say in the 1969 hit song: "… peace will guide the planets, and love will steer the stars. This is the dawning of the Age of .0". Something like that.
A New Age of FME Versioning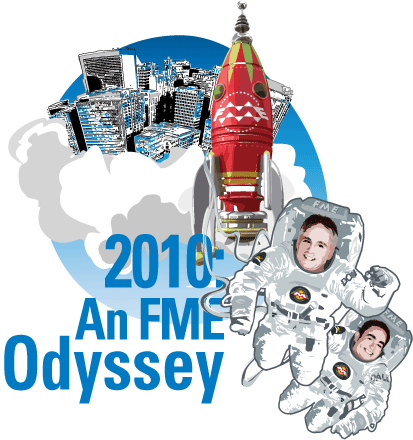 Back in 2010 we introduced the concept of FME hotfixes, release builds that would allow us to provide timely fixes to FME users. Four times per year, we would roll these into hotfix bundles, "euphemistically called a service pack but in reality a reinstall, which contains the total of all hotfixes made in the preceding period." Hence, FME 2010 SP1 became the first ever FME service pack.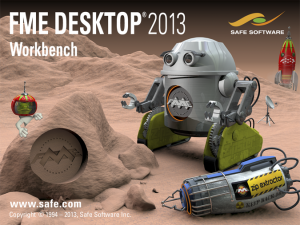 Then, in 2013, we decided to stop hoarding our Software Inventory. Though we'd always had a policy of making the beta version of our upcoming release available on a nearly daily basis, we knew that many customers are not in a position to use betas. Therefore, so long as we could manage the risk, we decided to make important enhancements, like new readers/writers, new transformers, and new FME Server functionality, available in an interim release, rather than hold onto them for months. So in FME 2013, service packs became more than just hotfixes. By and large, this has served us well through the FME 2014 release cycle. Customers have been able to use stable, solid new functionality to solve their business problems in timely ways.
Moving into 2015, we're entering the third age of the FME deltas. To better reflect the reality of our more frequent updates, we are revamping our service pack names. As of FME 2015, which will be released mid-January, we'll be using numbered suffixes to denote the releases. Officially, the January FME 2015 will be named FME 2015.0, and what used to be called SP1 will become 2015.1, and so on.
Rather than the subsequent releases being considered of lesser importance than the major release, 2015.1 will be just as exciting with just as many great new features. The FME World Tour will showcase all the goodies added in FME 2015.1, as well as the FME 2015.0 amazingness.
Though we really will do our best to not have to do it, we'll still be releasing the odd hotfix as needed to get timely fixes out. These will be named by adding additional numbers to the version. So a hotfix to FME 2015.1 may well be called FME 2015.1.0.1 and a service-pack-style rollup of a set of fixes may get the name FME 2015.1.1—we'll see if we need to use these.
In practice, this is not particularly earth shattering in terms of the processes we follow at Safe, but we hope that this new naming provides additional clarity for our customers and users.
No matter what it is going to be called, we can't wait to unveil all the great new functionality in FME 2015.
Let the sun shine in, indeed.
The 5th Dimension simultaneously celebrate their brand placement in "Interstellar" and the new FME release naming scheme.

Dale Lutz

Dale is the co-founder and VP of Development at Safe Software. After starting his career working spatial data (ranging from icebergs to forest stands) for many years, he and other co-founder, Don Murray, realized the need for a data integration platform like FME. His favourite TV show is Star Trek, which inspired the names for most of the meeting rooms and common areas in the Safe Software office. Dale is always looking to learn more about the data industry and FME users. Find him on

Twitter

to learn more about what his recent discoveries are!